Kalaamb Distillery and Brewery Alcohol
Manufacturer in Delhi, India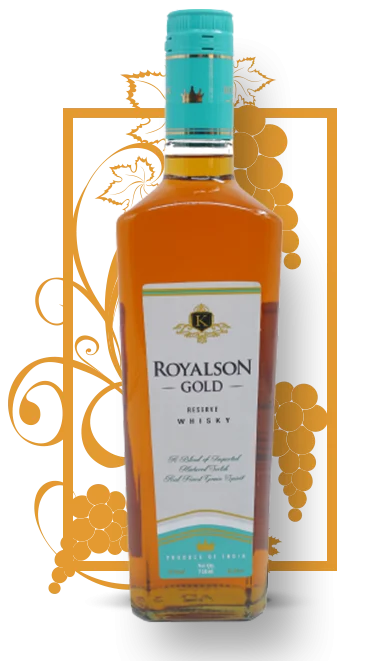 About Kalaamb Distillery and Brewery

Kalaamb distillery and brewery is an distillery and brewery that supplies the world's finest alcohol. We strive to supply the best customer service while you shop our stock of libations. Feel free to ask any questions you'll have about preparing the ideal cocktail. Our shelves stay well stocked and we actually keep our selection up-to-date with alcohol market trends. The store's location is easy to find, just contact us to know more. We have a well-trained, attentive staff that might be more than happy to help you. Our customers are very important to us, and our efficient and friendly staff makes certain that you are 100% satisfied when you leave our business.
Service
Kalaamb Distillery and Brewery Alcohol Brands
Why Choose Kalaamb Distillery and Brewery?
We have an ever expanding liquor selection, with the majority being available in the most famous brands. We are fully committed to you, our customer, and absolutely value your trust in us. Here you can find everything from the best beer brands to tasteful wines. Be sure to also pay more attention to the smaller brands to, there's so much to select from!
What Makes our Whisky special ?

HARVESTING
In order to preserve the quality of a grapes they are handpicked. Harvested at the right timing with the right weather, climate and soil.
FERMENTATION & CLARIFICATION
Our fermentation and clarification is one of the best in the industry. We have several mature, age old whiskey and several whiskey that can still age much further.
LONGER FINISH LENGTH
This term essentially refers to the wine's aftertaste. The flavour of a whiskey lingers in your mouth much longer as compared to other wines, which is considered a marker of quality.
GOOD BALANCE
We produce a well-balanced whiskey, in which the structural elements of tannin, alcohol, acid, and sugar are proportional to one another
Varieties
Royalson Gold Whiskey
Royalson Gold Reserve Whiskey
BUY ALCOHOL ANYWHERE IN INDIA

We built Kalaamb distillery and brewery to bring together a community of liquor and alcohol lovers and make it easy for our users to buy their favourite drinks. You can have all your desired liquor bottles with you with a single visit to our store as we have a huge variety of liquor for your selection.
The Kalaamb distillery and brewery team wants to offer you the optimal shopping environment which is informative, easy and convenient for you.
Drop Us a Message
MAIL US
Drop Mail at:
info@pristinegroups
CALL US
Welcome To call us:
+91-1234567890